Last Updated on December 19, 2020 by PAN ADMIN
MESSAGE FROM
PAN PRESIDENT​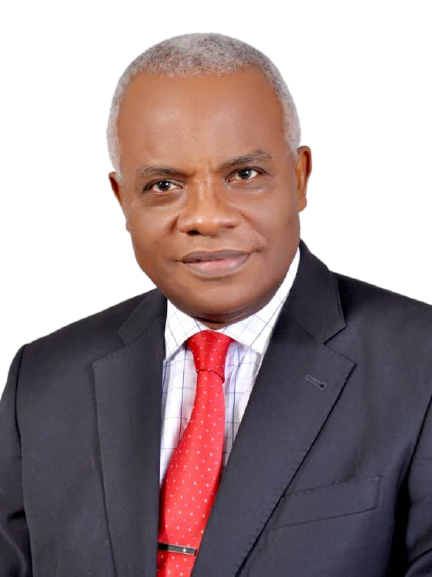 Dr Edward Alikor, MB.,BS., MSc, FWACPaed.
MESSAGE FROM PAN PRESIDENT
My Dear Colleagues Since you elected the current members of Executive to look after the affairs of our Association at the end of PAN Kano-2020 Annual General Meeting on 24th January 2020, we have tried to settle down and get started with the job. As you can imagine, this process has not been made simpler by the ascendancy of COVID-19 pandemic and the attendant lockdown of most cities worldwide. I am pleased to report that the new Executive Council has settled down and held its first regular Executive Council meeting (online) on Wednesday 1st April, 2020.
Unfortunately, the Covid-19 pandemic has not settled. The entire world continues to be devastated by this cruel virus. Even at this time, it is still uncertain what the peak global incidence of Covid-19 will be and when it will be reached. In Nigeria, the number of persons reportedly confirmed positive for Covid-19 is still steadily rising, although reported new cases have remained relatively stable. Whilst we understand that underreporting might be a factor in these figures (due to insufficient testing), we are grateful that we are, mercifully, not seeing such exponential rise in death rates in our hospitals and communities as seem to be the case in many other climes, globally. In the last few weeks, many scientific materials have become available on Covid-19 in children from some countries that have, or have had, considerable experience. We do not have information, so far, of the number of our children in Nigeria that have been tested positive, or that have succumbed to the disease. Global figures of infected children and children with severe infection appear relatively low, but I sincerely ask that we remain alert and not be complacent. We are not out of the woods at all. We do not, as at this time, truly know at what point in the Covid-19 pandemic curve that Nigeria currently lies. Most of our medical institutions are ill-equipped to handle upsurge in cases or to provide the required Personal Protective Equipments (PPE).

It is in the light of this that PAN Executive is urging all Paediatricians in Nigeria to remain vigilant throughout this trying period. Persons above 60 years among us should please take extra precautions and remain indoors as much as possible. All of us should continue to advocate in our respective health institutions, and with the governments, for the provision of, at least, the basic protective materials to safeguard ourselves and others. Many of our departmental activities can be done on line (using Zoom, Skype, Webinar, WhatsApp, etc) as is already being done in some of our institutions. Paediatric Association of Nigeria remains committed to the health and welfare of Nigerian children at all times.
Meanwhile, in the coming days, PAN shall make available through its website scientific materials on Covid-19 especially in children as we obtain them. Please visit the website for these materials to update yourself www.pan-ng.org/covid19
We are also working with PAN Sub-Committee on Infectious Diseases and Nigerian Society for Paediatric Infectious Diseases (NISPID) to produce useful review materials to update all our members, including Associate and Trainee Members on Covid-19 in children. PAN is also seeking information from the National Centre for Disease Control (NCDC) on the number, if any, of children of the total number of confirmed cases of, and death from, Covid-19 so far in Nigeria. This will enrich our experience and guide our recommendations.
May I use this opportunity to inform all PAN members that our website has been revamped and the process of up-grading is ongoing. Shortly, every Ordinary Member shall have a PAN e-mail address. In addition, our twitter handle (pan_ngr), Facebook page and Telegraph platform are now active. It is hoped that these will serve as veritable communication channels within our membership and between our Association and other stakeholders.
May God bless and protect us all as I wish us a Happy Easter.
Dr Edward Alikor, MB.,BS., MSc, FWACPaed.
PAN President
10th April, 2020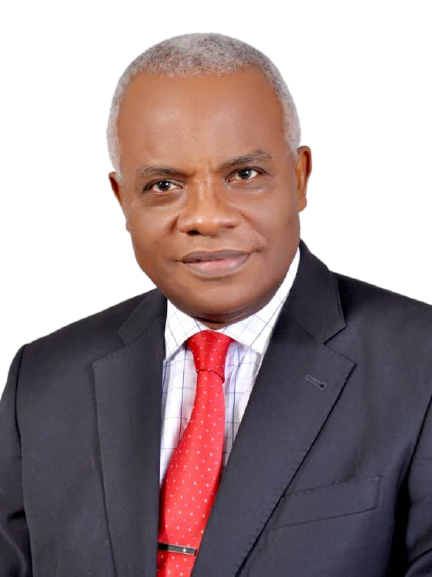 Dr Edward Alikor, MB.,BS., MSc, FWACPaed.